We have opened new aircraft service at Brno International Airport
EASA Part 145 certified AIR TEAM service expanded its capacities in the spring months by opening a hangar in the Aeroclub Slatina at Brno Airport, employed four certified avionics specialists and purchased professional equipment for upgrading aircraft avionics systems.

Due to the activities of the parent company AIR TEAM, which has more than 10 years of experience in avionics and aviation parts delivery, it is not a step into the unknown but a carefully thought out strategy of expanding its services to its customers.
AIR TEAM service was authorized during May as an installation and service center by avionics manufacturers Aspen, Avidyne, Bendix/King, f.u.n.k.e., Garmin, Genesys, Free Flight, ICOM, Mid Continent, TQ (Dittel) and TRIG.

Vít Kareš, accountable manager of ATS, "Due to the great interest of customers in the fast and efficient modernization of aircraft cockpits, we decided to invest in a new service center at Brno-Tuřany Airport and gradually extend the monthly capacity to 3-4 complex avionics pledges with maximum MTOW 2000kg by the end of 2019. We are mainly targeting clients from Western Europe who are willing to invest in modern avionics and quality work, but we are also pleasantly surprised by the interest of customers from the Czech Republic and other Central European countries. "
AIR TEAM service treats every customer as a partner. From the start of each modernization project, the customer has access to the client zone of the company's information system and is regularly informed of the progress of the implemented project. In all respects, maximum emphasis is placed on meeting the planned deadline and price budget. Of course we provide training in the operation of newly installed avionics by professional flight instructors.
Tomáš Maršálek, quality manager ATS, adds "Avionics specialists at AIR TEAM service are trained professionals and licensees of EASA Part 66 B1 / B2 / C. Maintenance Manager, who leads the avionics installations, has a degree in aeronautical radio engineering, more than 20 years of experience in designing, manufacturing and maintaining aircrafts, and his expertise and experience guarantees uncompromising quality of installation to manufacturer specifications and criteria set by AIR TEAM service, Aviation Authority, EASA and the customer. "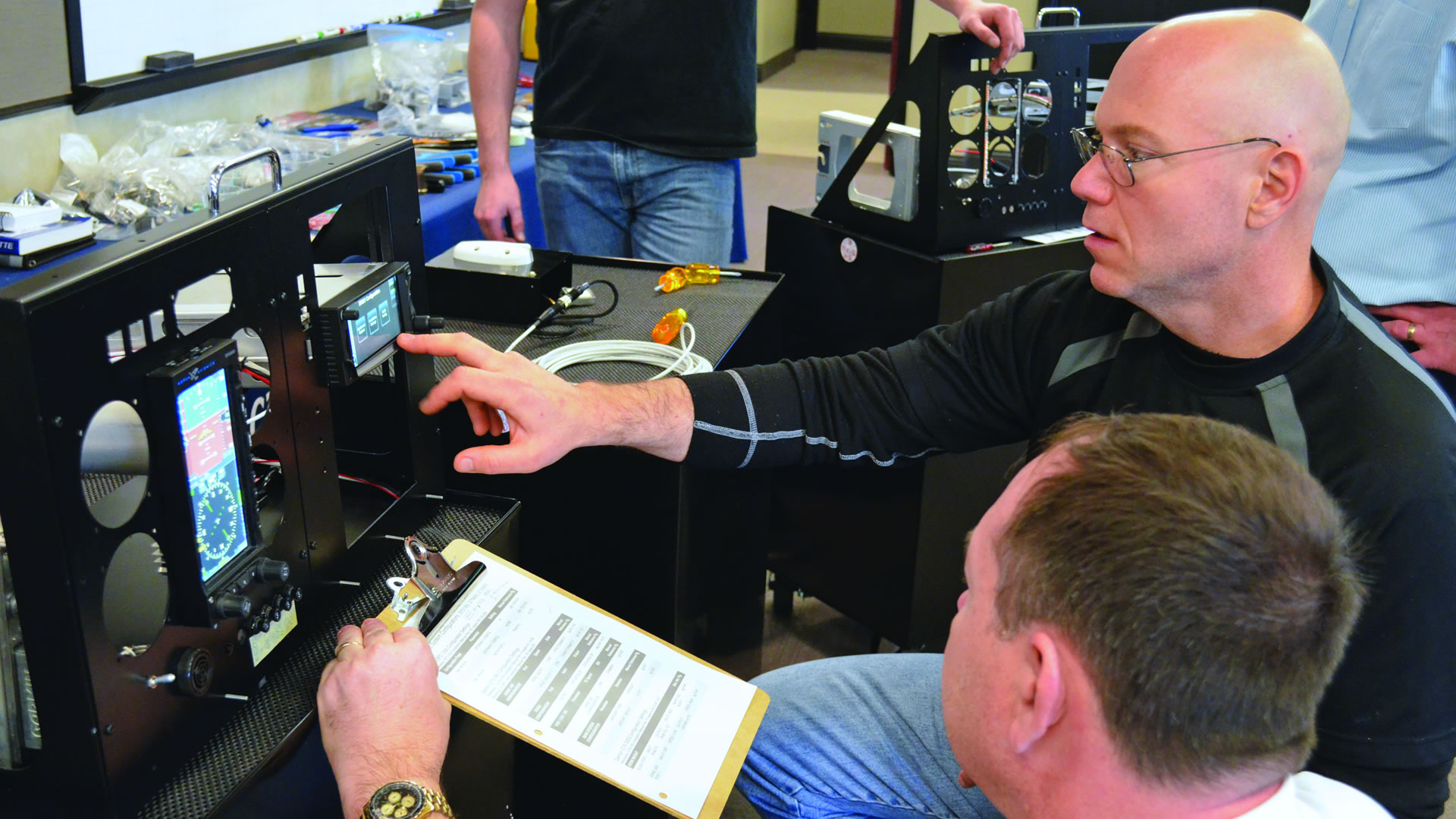 You can learn more about the first avionics installation in May in the following article.
As a further activity, AIR TEAM service offers troubleshooting, measurement and testing of avionic and pitot-static systems, incl. periodic inspections and repairs of older avionic equipment.
If you are thinking about avionics modernization, feel free to submit a request for a quote and receive an individual offer in response. During the summer months, the AIR TEAM service offers a 30% off seasonal discount.