Collins Aerospace Dealership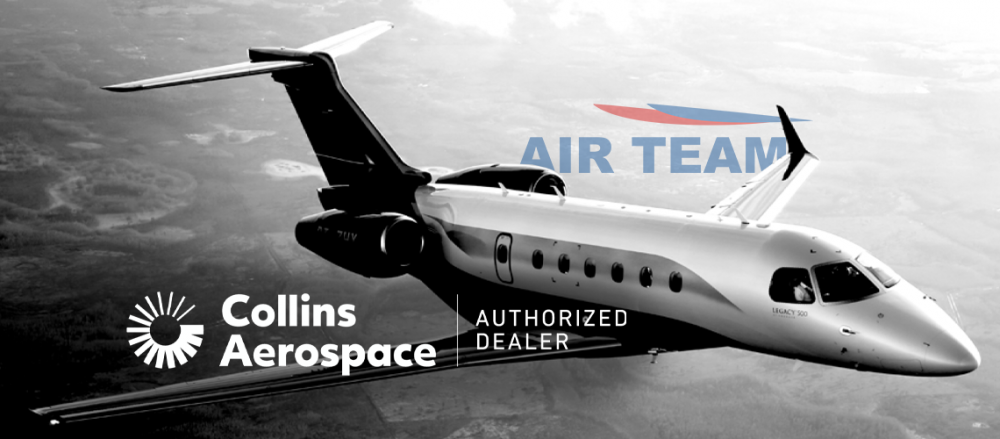 now you can be
A TOUCH ABOVE THE REST
with us
Air Team has become an authorized dealer of Collins Aerospace. Bringing you the opportunity to take your flying experience further. With the latest avionics and connectivity capability, along with options to enhance your cabin, you'll have a flight experience like no other.
PRO LINE 21

TM 

&

PRO LINE FUSION

®

These flight deck options and their capabilities make flying safer, more efficient and more enjoyable than ever. Pro Line displays bring you much more than synthetic vision. Featuring integrated ADS-B Out annunciations and enabling Satellite Based Augmentation System (SBAS) approaches in Europe.
VENUE™ CABIN MANAGEMENT SYSTEM

Your cabin is an extension of you and your lifestyle. It is the most personal connection you have to your aircraft. With Venue, you can customize every detail of it to fit your life, business and personal preferences. Enjoy extraordinary & luxurious comfort without any compromises.
EQUIP YOUR JET WITH ADS-B

Automatic Dependent Surveillance-Broadcast provides near real-time position data of traffic and is capable of supporting the new routes created with satellite navigation.
CONTACT US TODAY FOR FREE UPGRADE CONSULTATION